To create the competitive advantage,
get more clients or better clients…
you must get brand wise.
To be brand wise is to be intelligent with your marketing efforts. It is using strategy to tap into your customer's best interest. After all, we are in business to serve the customer. So how do you effectively tap into your customer and prospects interest? You should start by developing a strong brand or image.
A brand is a promise you make to your customer.
What does your current brand say about you? Is your logo professionally designed and memorable? Is your web site design easy to find and navigate? Does your marketing collateral create a lasting impression that increases sales? Is your marketing content helpful, educational and compelling to your customers. If not, now is the time to make changes.
BRANDWISE understands you just
can't afford to do something that doesn't work!
This is why we recommend starting a brand building campaign by using our BrandExpand™ marketing cycle process. The BrandExpand™ process includes doing market research to define your company's target market. Then developing a marketing strategy and tools to help you attract, obtain & keep these clients.
This is the route we take for long-term business growth in our customer's campaigns and in our own brand building.
Keep in mind the number one marketing rule-
define: "What's in it for them".
This is the only thing your prospects truly think about.
Customer focused marketing when done right means the client wins since your brand is meeting their needs first. By focusing on your client your company can see some or all of these benefits-
getting increased sales, increased market share, getting more clients, getting better clients, and a competitive advantage in the marketplace!
If you are ready to get brand wise - give us a call 817.244.0990.
Find out Who we are >>

Build a strong brand!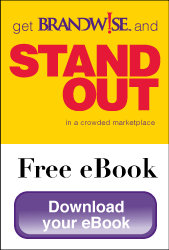 If you are looking to Stand Out in a crowded marketplace by building a strong brand, then this is the eBook for you.
Subscribe to our blog by Email
Testimonials

"BRANDWISE has created a cohesiveness to our branding that has increased credibility and name recognition for LSA. The LSA brand just looks sharper - the message is clear and has more impact."
Diane Siegel -
Master Certified Coach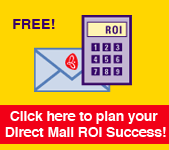 ROI Calculator
Figure out what your
direct mail
return on investment
will be before you mail.
Get Brandwise tips in your inbox

Sign up for your free
BRANDWISE eNewsletter.
Try the Inbound Marketing Calculator